Phil von Hemert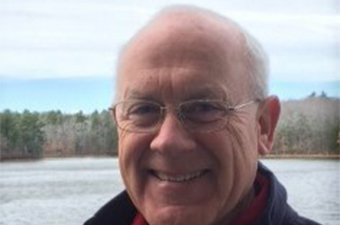 As chairman of the Piscataqua Maritime Commission board of directors, Phil von Hemert sees himself and his fellow board members as stewards of the region's seafaring past and future.
He has cruised and raced sailboats for 45 years, complementing a long-held interest in the history of sailing in 18th and 19th century America and underscoring his appreciation for the tall ships that visit each year during Sail Portsmouth. "They are, essentially, living museums," he says.
The stewardship of maritime traditions in this region takes on three primary responsibilities for those associated with the PMC. Besides the annual Sail Portsmouth tall ship festival, there is the Sea Challenge tall ship, experiential education voyages and Maritime Talks lecture series.
The Sea Challenge is what really motivated Phil to get involved with the organization.
This program enables under-served youth in the region, with the help of scholarships from the PMC, to attend week-long educational and experiential voyages aboard tall ships. The trips for these young people are, more often than not, life changing.
Phil takes a great deal of pride in the work the organization does raising money for scholarships, recruiting the participants, and coordinating with participating tall ships to make the Sea Challenge a reality. Each year the number of participants grows.
"If we are successful, we are effective stewards of our past and our future," he says.