Sail Portsmouth 2023
Tall Ship and Maritime Festival
Parade of Sail and Flotilla
This July, five tall ships plus the Gundalow will sail up the Piscataqua River. The Parade of Sail and Flotilla is scheduled to begin at 6:15 PM (1815) Thursday, July 27. The Parade of kicks off Sail Portsmouth 2023 with the tall ships leading a flotilla of other vessels, both civilian and commercial fishing boats plus military and municipal craft. They start at the mouth of the river and end at the Memorial Bridge where the tall ships will turn around and head to their mooring sites.
This year, private pleasure and commercial fishing vessels who participate in the Parade are eligible to win a $1,000 gift certificate from Hamilton Marine. Pick up an entry form from the designated boats at the start of the Parade and turn it in at the Hamilton Marine story, 56 US-1 Bypass, Kittery where the winning coupon will be drawn.
Ship Tours
From Friday, July 28 through Monday, July 31, between 10 AM to 5 PM each day, two of the tall ships will be open to the public for tours at the Sail Portsmouth site. They are the replica of Magellan's flag ship, the three masted NAO Trinidad, and the beautifully restored, 2-masted schooner, Ernestina-Morrissey. The site is at the Portsmouth Commercial Fish Pier, 1 Peirce Island Road, across from Prescott Park.
Tall Ship Day Sails
Sail aboard the topsail schooner Lynx (except the Sail to Boston) and step back in time to learn about the life of 19th Century seamen, New England maritime history, and the importance of sea power in the War of 1812. This year, there are four sailing options to choose from:
Gloucester to Portsmouth, one way
Portsmouth to Boston, one way. (Aboard the 3-masted schooner, Alan Sullivan.)
Parade of Sail Ride-in
2-hour Ocean Sail
(a total of 13 sailings available)
Tickets
For precise schedules and to purchase tickets, please visit our website, sailportsmouth.org, select the BUY ONLINE button and follow the prompts,
or to go directly to the ticketing site,
Scan this QR Code,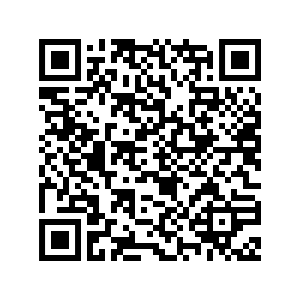 BECOME A MEMBER
If you are interested in tall ships, maritime history, or giving a leg-up to deserving youth as part of the Sea Challenge program, please consider joining the PMC. The PMC is an all-volunteer, non-profit organization with no paid staff. We depend on members, volunteers and sponsor to achieve our mission. Please contact us using the Contact Us drop-down menu at the top of this page if you want to know more about membership.