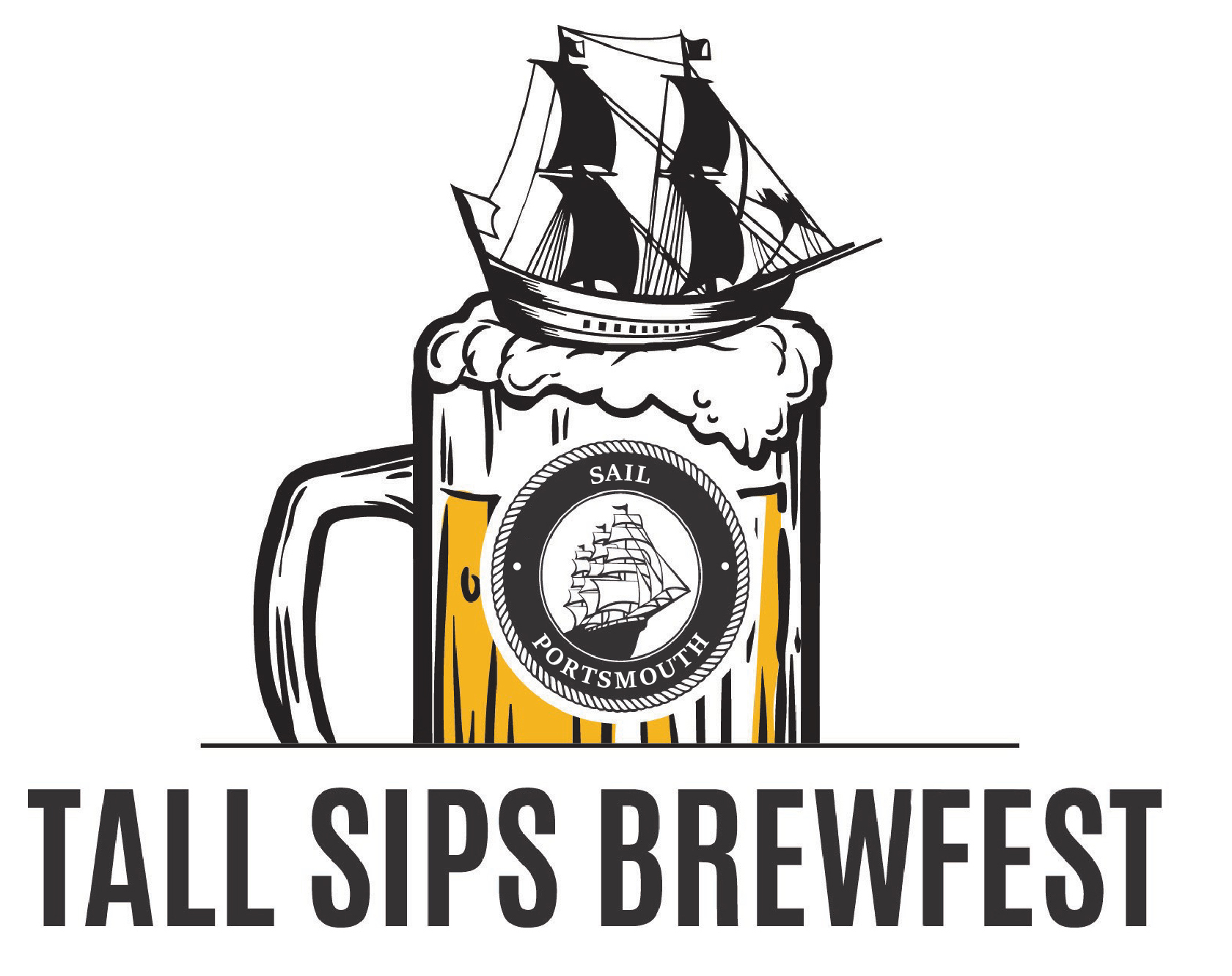 Scheduled for Saturday, May 20, 2023, from 3 to 7 PM at the Hampton Airfield, 9A Lafayette Road, North Hampton, New Hampshire.
The Tall Sips Brewfest will be more than just your average beer tasting. It will be fun for all ages. Hosted by Sail Portsmouth, Tall Sips Brewfest will feature more than 15 craft breweries and cocktail producers serving samples of their popular products in a really fun setting, the Hampton Airfield.  Besides airplanes, you will find food, entertainment, lawn games and great people.
Open Air Outdoor Event
Spread out: there is plenty of room.
Admission
In response to many requests, this year's event will feature an exclusive VIP hour, from 3 to 4 PM. Your admission benefits Sail Portsmouth's Sea Challenge Scholarship Fund. The fund provides scholarships to underserved high school students who enroll in advenure/experiential education programs aboard tall ships. In 2019, over 50 and in 2021 more than 35 teens went to sea on tall ships to learn about seamanship, the ocean, and, more importantly, about themselves. We will send at least as many in 2022.
Ticket Prices
VIP entrance from 3 to 7 PM – $50
General Admission from 4 to 7 PM – $35
Designated Driver from 3 to 7 PM – $5
Minors with parents from 4 to 7 PM – Free
2021 BREWERIES and PRODUCERS
Watch this space for the 2023 list.
Smuttynose
Island District
Sam Adams
Truly 4
Great Rhythm
Tributary
Two Roads
Global Beer
Day Chaser
Corner Point
Lone Pine
Sierra Nevada
Hidden Moon